Introducing the Professional Sealer
The Professional Sealer is designed for the thriving bakery wishing to professionalise their packing operation. 
Watch this video to learn more about its impressive features.
To enquire about the Professional Sealer, contact us on
+44 (0) 113 250 5881 or email: team@weseal.com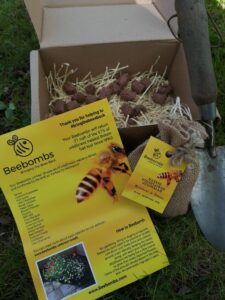 In celebration of World Environment Day a few weeks ago, some of the We Seal team planted Beebombs in the grounds of our HQ… read on to find out exactly what they are!
Read More »