Take a look inside our seal...

An individual seal is 110mm x 12mm and can seal all manner of plastic and paper bags.
Our seals use up to 80% less raw material than other sealing methods, meaning we can pack over 25,000 onto a spool!
With no metal in our seals, the product will pass through a metal-detector after sealing.
All our seals can be thermally-printed, removing the need for ink on the food production line and creating a hygienic sealing solution.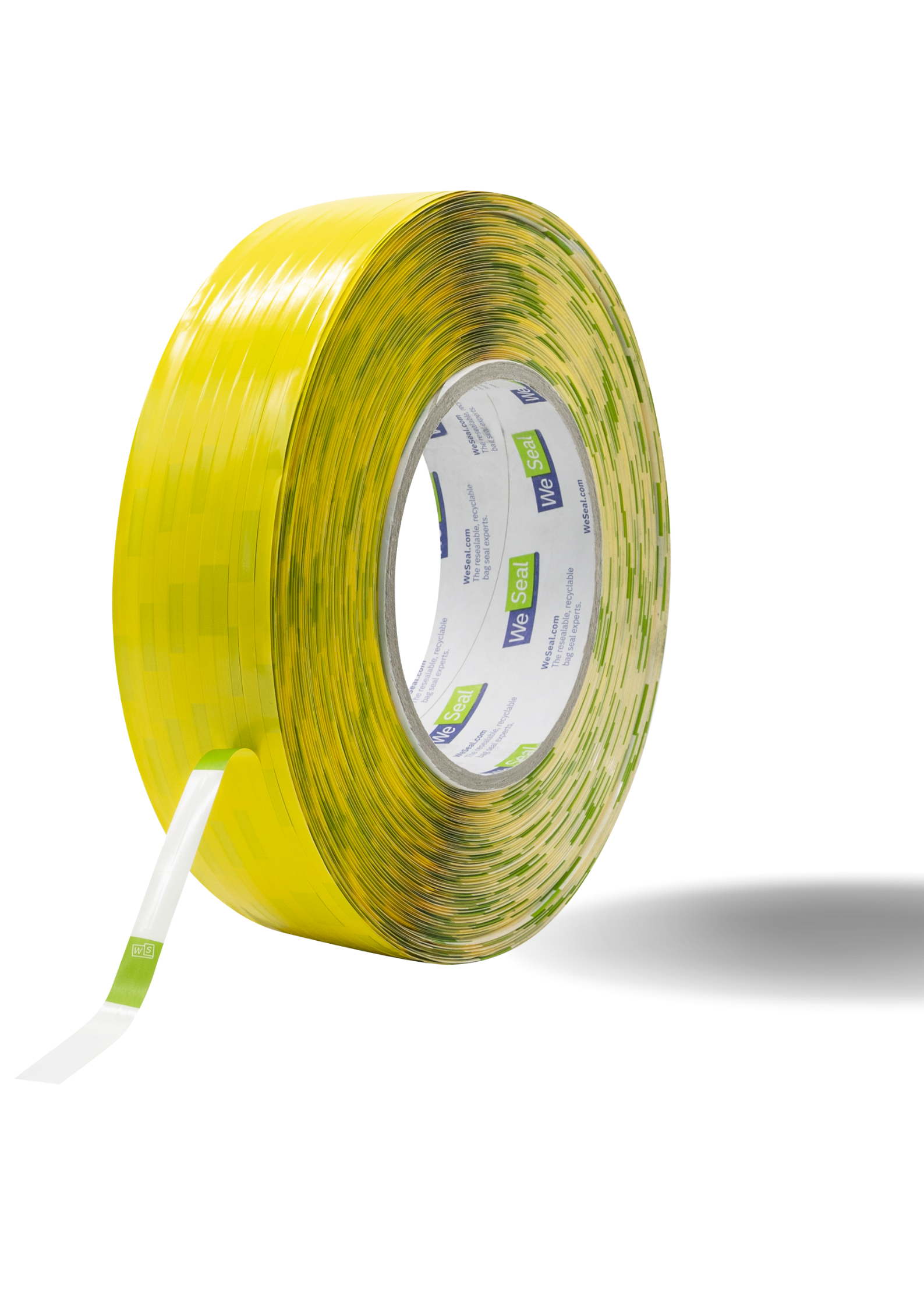 Re-sealable tape sealing:
see how we compare
We Seal for all these companies and brands