Take a look inside our seal...

An individual seal is 110mm x 12mm and can seal all manner of plastic and paper bags.
Seals are supplied on 3,300 metre spools which contain 30,000 individual seals! This means that with the Flexi Plus sealing machine running at 65 seals per minute, each spool provides a minimum of 8 hours continuous sealing; significantly reducing downtime.
With no metal in our seals, the product will pass through a metal-detector after sealing.
All our seals can be thermally-printed, removing the need for ink on the food production line and creating a hygienic sealing solution.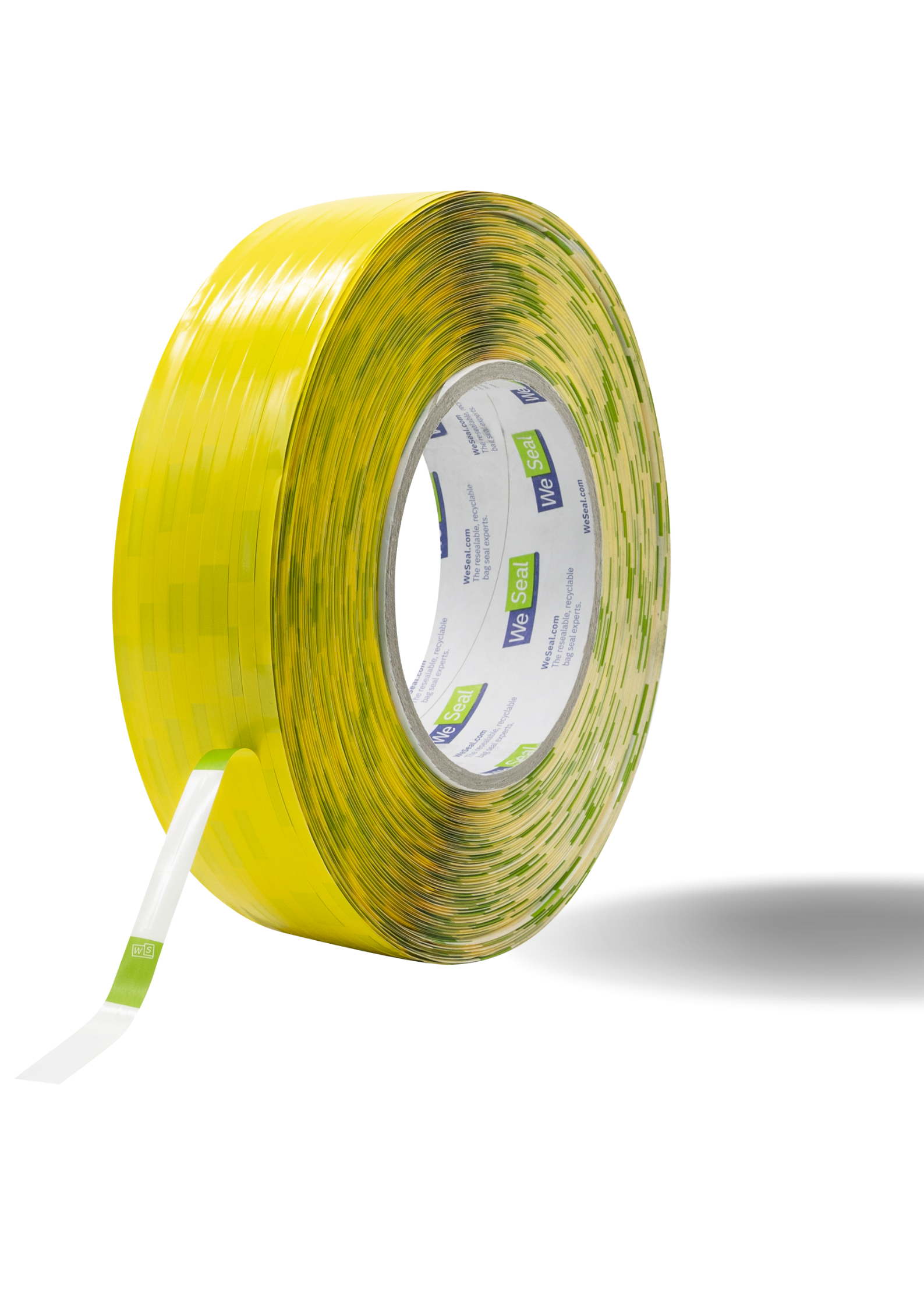 Re-sealable tape sealing:
see how we compare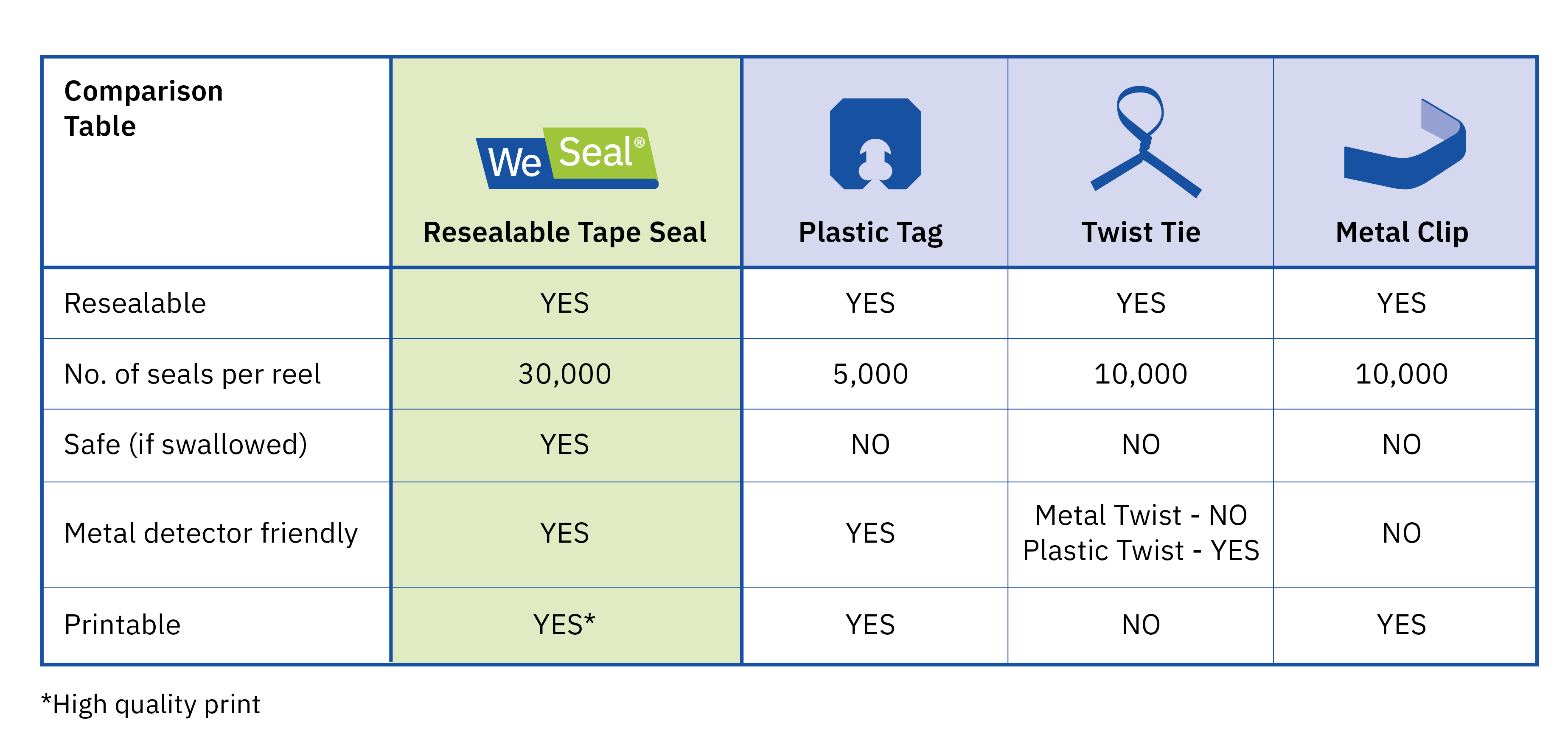 We Seal for all these companies and brands