An innovative bag sealing system for every bakery and produce business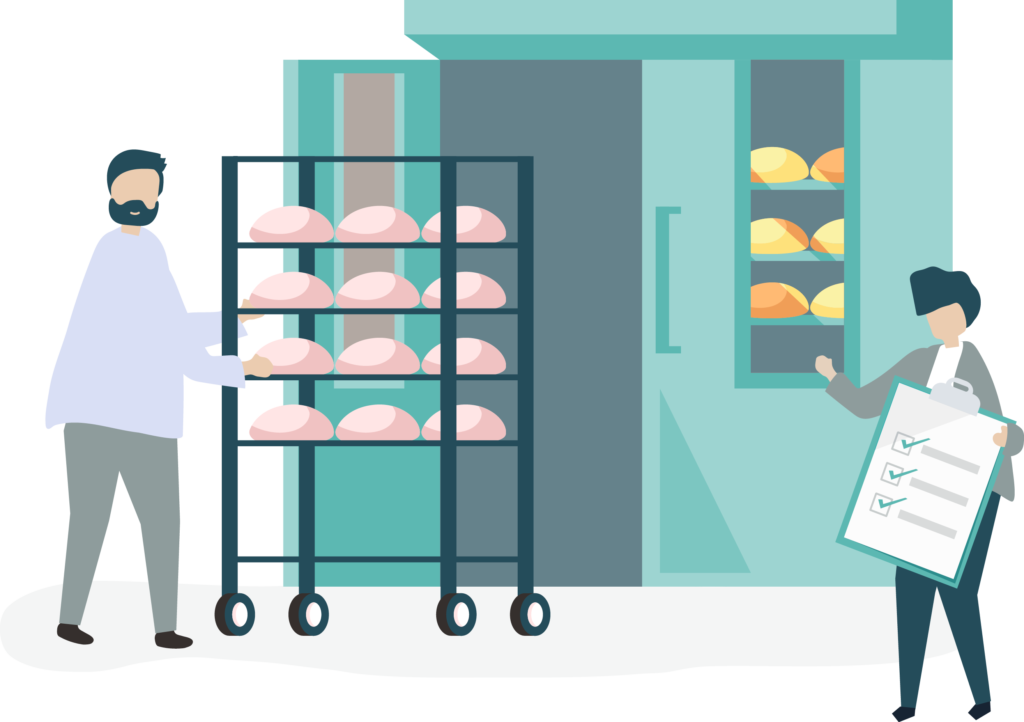 The ultimate sealing solution:
High performance. Low maintenance.
Sealing is a key to the bread manufacturing process; maintaining the freshness, quality and hygiene of the end product, improving traceability, and making life simpler for consumers. That's a big responsibility for a small seal!
To guarantee consistent quality, reliability and performance, we designed and engineered our own line of innovative tape sealing machines. Today, they're used by 95% of the UK's bakeries and trusted worldwide; leading the way in sustainable sealing. 
It's not just bread – our machines are used in a wide variety of produce packaging including fruit and vegetables, chilled and frozen meats as well as confectionery. 
Minimal Downtime. Genuine Cost Efficiencies.
A fully automatic bag sealing machine that seals up to 65 bags per minute with over 25,000 seals per spool – giving you a minimum of 6 hours continuous runtime at top speed before the spool needs changing. Ideally suited to larger, high-volume bakeries and production lines it works inline or standalone with a conveyor belt.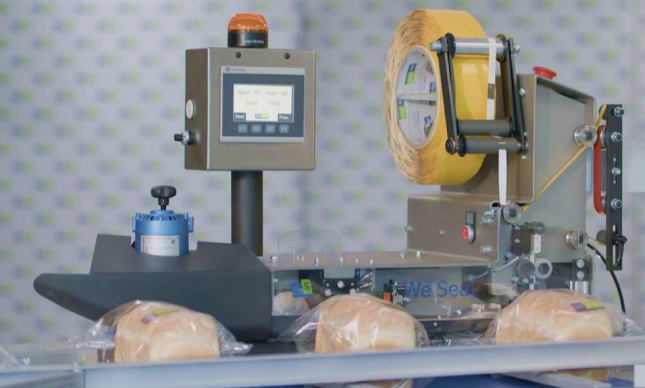 A fully automated bag sealer that seals up to 30 seals per minute. Perfect for thriving businesses looking to automate their packing operation. 
A manual bag sealer that seals up to 10 bags per minute. Designed for bagging a range of fresh, chilled and frozen produce, with built-in electronic printer that delivers intelligent dating capabilities, for maximum traceability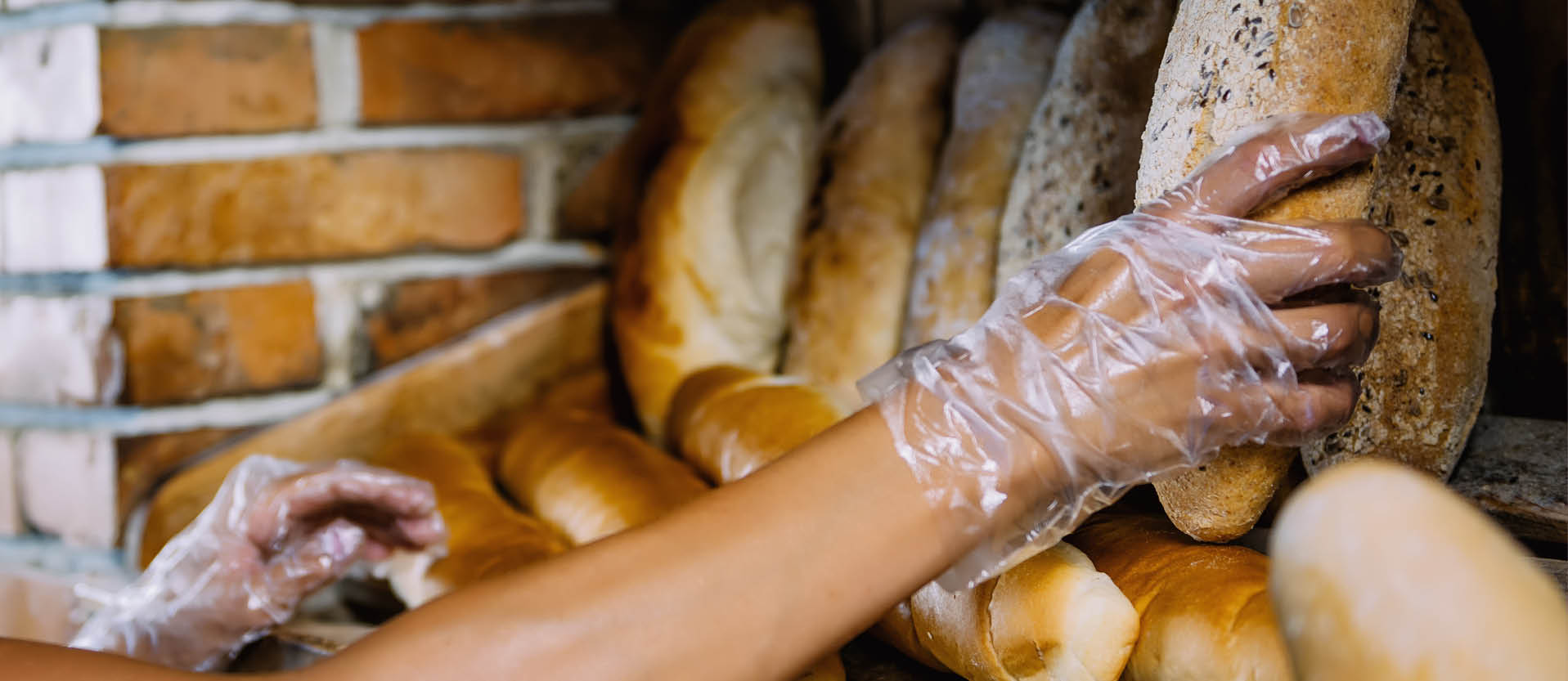 Machines 40 years in the making
We Seal sealing machines weren't developed overnight. Our research and development team have been continually improving our designs for over three decades, to meet the needs of high-speed food production and reflect changes in health and safety.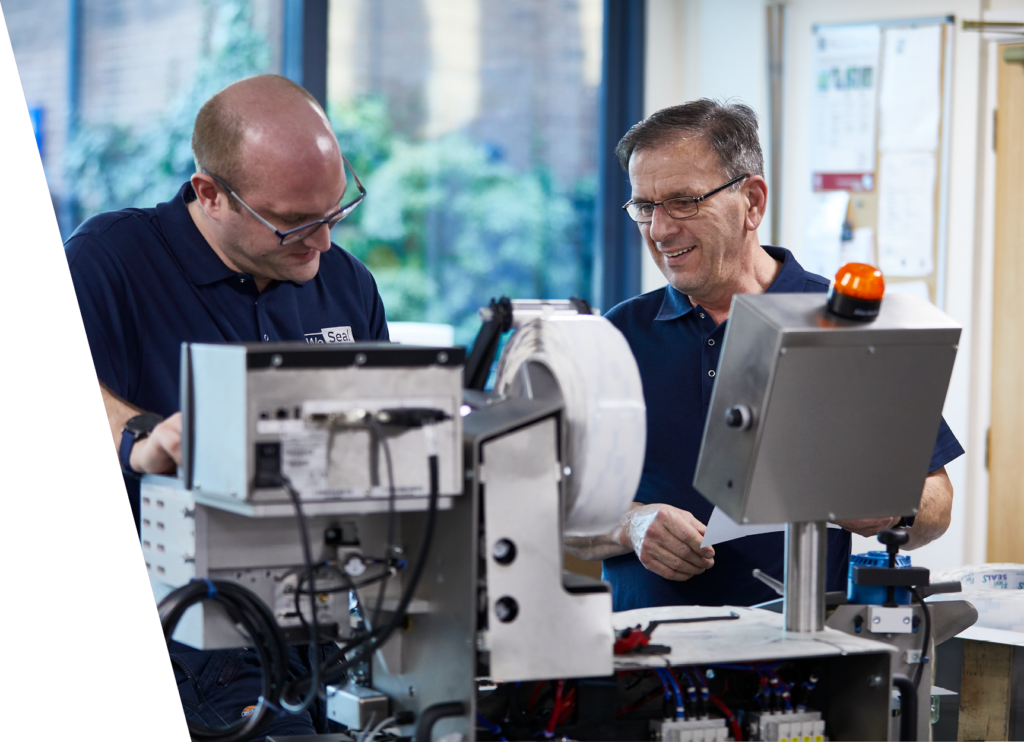 A History of Innovative Bag Sealing Machine Design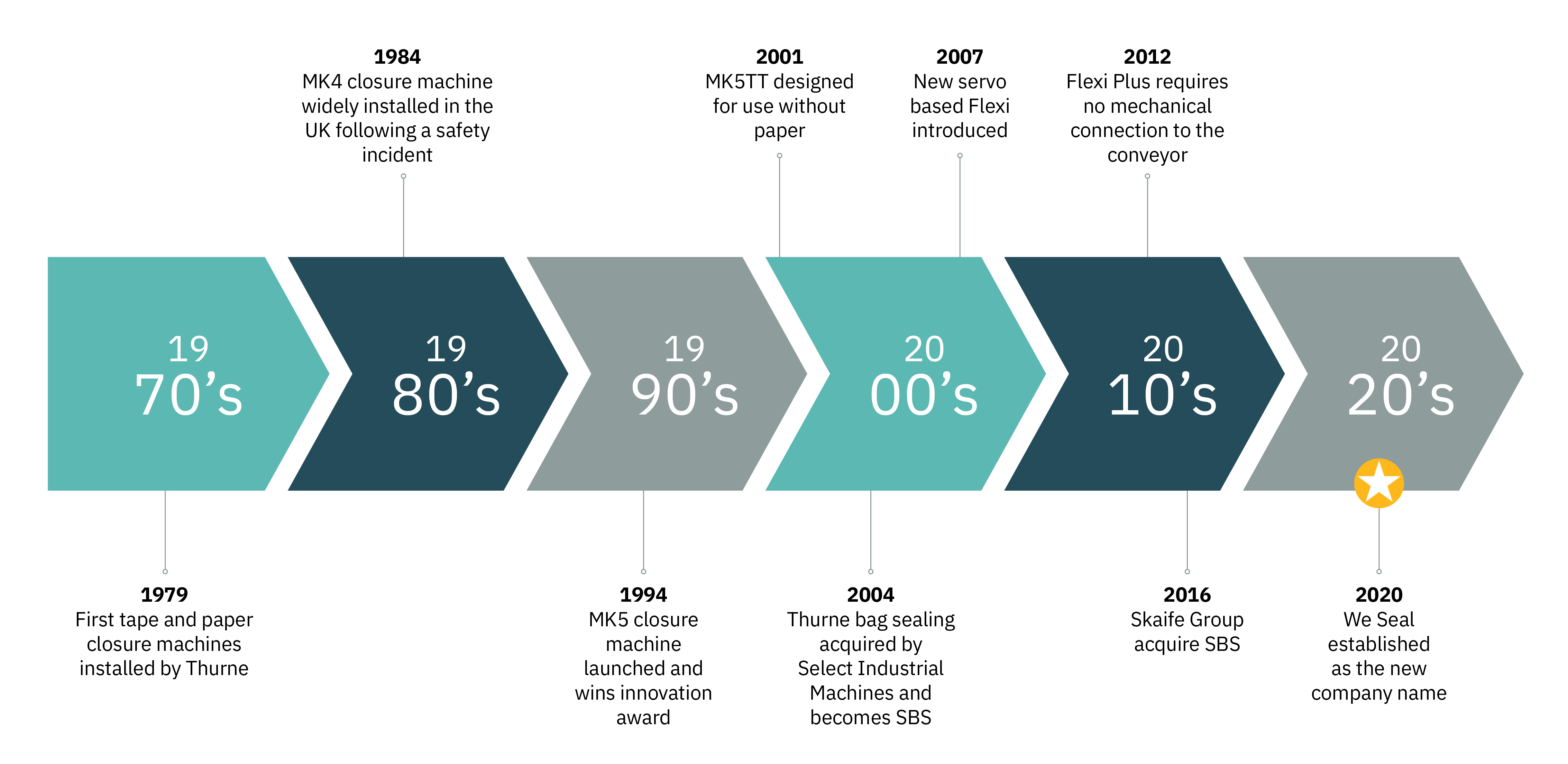 A History of Innovative Bag Sealing Machine Design