Not using resealable, recyclable tape seals?
As Bill Gates once said  "Your most unhappy customers are your greatest source of learning"
But sometimes they maybe don't appear to be unhappy until they realise there is an alternative.
So what's wrong with the bread packaging we use now I hear you ask? Well specifically we're talking about the way the bag is sealed. Is it resealable, keeping bread as fresh as possible for as long as possible?  Is it 100% recyclable?  Is it also harmless to the consumer? Is it???  It easily can be…
We know you're forever balancing customer satisfaction with business operations and targets. Balancing plastics recycling and food waste. Balancing balancing balancing!  
We're a British company that makes the machines and seals that are used on 95% of the UK's ambient bread. We are seen as the recyclable, resealable bag seal experts. The British bread buying and eating consumers probably use our products every single day of the year. But we seal bread differently from the way you do over in Australia and New Zealand.
Yes but that's change and our consumers are happy with how our bread and produce are sealed currently.  Why should we consider change I can hear you say!
Because there's always a better way. A way that could future proof your bread bag sealing. It's a way that has three main watchwords at the heart of it:
100% Recyclable
Resealable
Harmless

We know it's the manufacturers who have to be persuaded to change too. But they also deliver to what the supermarkets require so we wanted you to know about how change is possible for the better too.
Because we want to be part of the solution not part of the problem.
Our machines apply a tape seal to a bread bag. This small piece of 90mm x 12mm tape is 100% recyclable. Your customers can leave the tape sticking to a polythene bread bag and it will not prevent that bread bag from being recycled, even though it is made of polypropylene because the % of our seal against the total of the bag is insignificant.
We know that's the case in the UK but we wanted to test it out in Australia. We contacted Red Cycle and they agreed that our small but mighty tape seal would be recyclable.
What's more our tape seal uses 1/5 the raw materials to make it compared to a plastic clip seal. That's 1/5 less use of raw materials which can only be good for the planet. It's smaller, lighter and so cheaper to transport too. This will all be good news for your environmental needs but what about how your consumers view it? We asked them and you can see some of their views in the video.
Keeping bread fresh for longer makes it better value for the consumer which is good for your brand and for the planet that means more gets eaten which reduces food waste. 
"Yeah but it's tape, our consumers don't like tape"
I can hear you say
Wait a minute. Our tape isn't like that annoying tape that you have to cut off with scissors! It's totally resealable, more times than you'd ever want to get into your bread bag.  
The adhesive on the tape means it's super easy to open with handy little adhesive free tabs on the ends so you can peel it apart. Then when you're done, you just stick it back together – simple!  Absolutely no scissors required 
The tape can easily stay with the bread bag too. It will stick to the bag while the bag is open only to be easily found and resealed again. Then once the bread bag is finished with you can chuck the whole lot into the recycling. The tape is so small it's doesn't compromise the recyclability of the bag.  Hang on did we say that earlier. Yes we did but it's an important point! 
The tape can also carry useful production codes and/or use by dates and/or simple branding, whatever suits your business or brand. And it comes in a range of colours and we can even produce bespoke colours for you too.  We think we've thought of everything.
This is hugely important to us because one of the significant factors to the UK using resealable recyclable tape seals as opposed to other methods of bread bag sealing is that it can't harm the consumer – literally!  Yes people and pets do swallow the strangest things including bread bag seals. If you swallow one of our tape seals it will pass through your system without causing much harm apart from maybe a bit of embarrassment – that's if you even notice you swallowed it.  But people do and some of the hard plastic seals have caused serious ill health.  
If swallowed, the hard plastic clip can get lodged and sometimes wrapped around the gut. It can't be seen by x-ray and can be tough for medics to identify what is causing the problem.  The sharp edges can perforate the gut and that can be very dangerous as you can imagine. It can be dangerous even before it gets properly swallowed by causing choking. This happened in the UK. Very sadly a child put one in its mouth and choked to death.  Ever since then the UK has primarily used the harmless tape seal. Is it worth the risk not to? 
We think the resealable recyclable and harmless tape seal for bread bags and produce is the way to go. But we would say that! So we asked your consumers what mattered to them and to see whether they were unhappy about their current bag seals. 
Here's what they thought: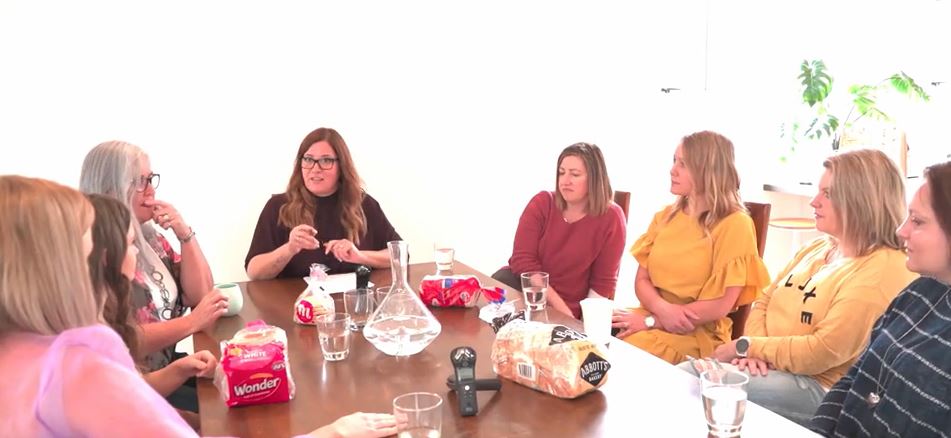 They don't like tape where it is difficult to open and has to be cut off – to be honest who does?!?

 

They are somewhat confused about whether the hard plastic seals can be recycled but as a best guess they think they probably aren't. Although some of them can't remember where the seals get to once the bread is either open or finished with.

 

They know that recycling is the right thing to do, important to the planet, wildlife a

nd

 most of them try reasonably hard to follow the recycling guidelines generally for items they know can be recycled. 

 

When we showed them the 

We

 Seal tape seal that is recyclable and resealable they were interested and actively wanted to touch and feel it and try it out. 

 
When they learned that the seal was resealable they thought was a great idea and quickly gave the seal a good workout, sealing and resealing to see if it failed after a while. It didn't.

 

When we talked about the plastic clips, they told us about how they get lost in the house, how they aren't sure if they can be recycled but think probably not.

 

Some of them talked about how they had found small children playing with them, sometimes their dog chewing on one and how they are sharp if they are broken or snapped in two.

 

Naturally they were horrified when they learned that people had been harmed by them.

 

Many asked why they were still being used if they caused harm perspective

 
More asked why NZ and Australia which prided themselves on green issues were using a 

non recyclable

product when a fully recyclable alternative existed.

 
Call us to discuss your bag-sealing requirements on +44 (0) 113 250 5881 or email: info@weseal.com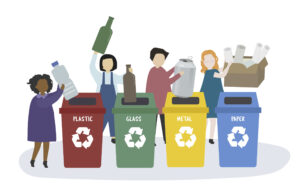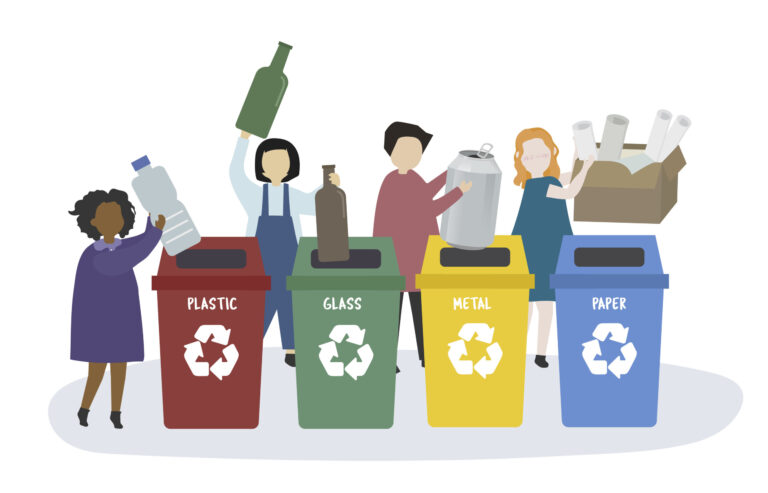 Recycling is a wonderful thing; if it's done correctly. But many well-meaning people may unwittingly be contributing to the waste crisis by following some bad recycling habits. Tips from a sustainability & recycling expert could hold the key…
Read More »