We Seal recognised in The Parliamentary Review
Co-chaired by Lord Blunkett and Lord Eric Pickles, The Parliamentary Review is a bastion of political insight which serves as an indispensable guide to industry best practice.
Combining political commentary from leading journalists with sector specific insight from Secretaries of State, Ministers, MPs and businesses from across the UK, The Parliamentary Review is a guide to industry best practice, demonstrating how industry leaders have responded to challenges in the political and economic environment.
We Seal features in the 2019 Parliamentary Review, telling the story of the firm's international growth in the food and drink industry since the business was acquired from its original founder in 2016 by the current management team.
Managing director Richard Hobson says, "Success for businesses of any size does not always come easily. I was very proud to share the We Seal story in this year's Review. It reinforced just how far the business has come in the last three years and gave us an opportunity to share our exciting plans for continued global growth."
This year's edition of The Parliamentary Review is indispensable for anyone who seeks to make a name for themselves in industry. It highlights significant developments and concerns for business leaders up and down the country.
The co-chairman of The Parliamentary Review, Lord Pickles, has praised the 2019 Review as one of the most comprehensive yet. He commented that as Britain undergoes changes, it is "essential that politicians have a firm understanding of the challenges with which British organisations must contend" and that "The Review once again provides a perfect platform for this."
Writing in The Review, The Chancellor of the Duchy of Lancaster, Michael Gove, says, "This year's Parliamentary review comes at a momentous time for parliament, as we collectively determine the destiny of the United Kingdom."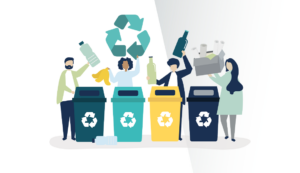 Did you know that it's Recycle Week 20-26 September 2021? We're putting the spotlight on soft plastic – and why it's not all bad news…
Read More »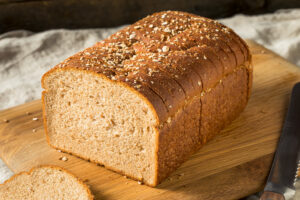 You've heard it. You've said it. But do you know where the saying comes from? Read on to discover the origin of the famous phrase…
Read More »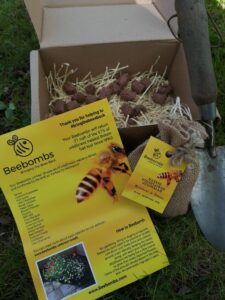 In celebration of World Environment Day a few weeks ago, some of the We Seal team planted Beebombs in the grounds of our HQ… read on to find out exactly what they are!
Read More »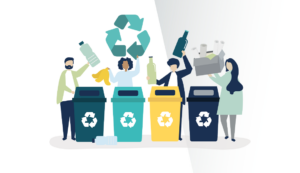 Did you know that it's Recycle Week 20-26 September 2021? We're putting the spotlight on soft plastic – and why it's not all bad news…
Read More »