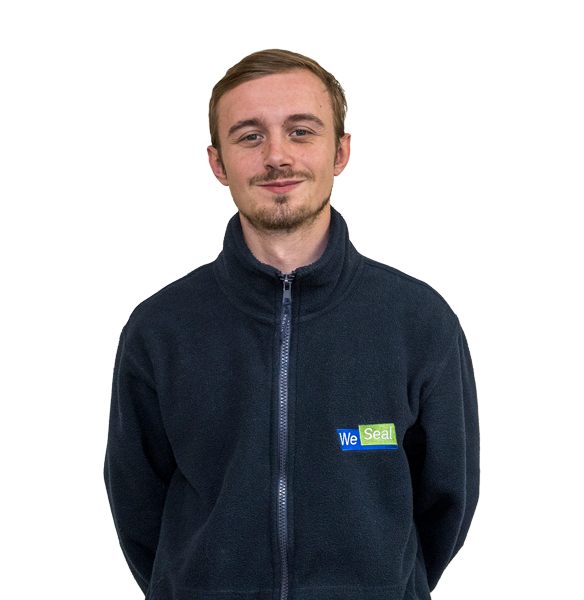 Meet the Team:
Thomas Dimberline
Thomas shares his excitement at discovering a whole new side of manufacturing with We Seal, the positivity in striving for continuous improvement and how he learns something new every day.
How does working at We Seal compare to your previous experiences?
I started at We Seal in February 2022, after previously working for a company where I did a mixture of electrics, pneumatics and CNC engineering. In my previous experience, I've only seen companies having a particular way of doing things and not liking the idea of change, even when it would bring progress. I'm really glad to have found the opposite attitude at We Seal where continuous improvement is front and centre, and they take everyone's ideas on board.
What does your role involve?
It's a mixture of machine operating and warehousing. Mainly cutting down raw material and converting to spools and shipping out to our customers. We don't just make bread bag sealing tape, we also do contract work for some really big names. Products that come to us for conversion go on to be used in making all kinds of things – from tea bags and delivery packages to hygiene products. 
What have you enjoyed the most about your time with We Seal so far?
Learning about a whole new world that I never knew existed! I had no idea what spooling was about, and I had no idea how many different industries it supports. I'm really proud to be a part of what we do here. I noticed very quickly that the company invests in all their employees and is keen to take all suggestions on board. I like working with a team of people who are passionate about what they do and are willing to share their knowledge and experience; it's a real mixed team of all ages and I learn something new every day. I think anyone would come to work here and immediately feel at home just like I did.
What has challenged you the most?
In a positive sense of the word, it's been a good challenge to be regularly asked to think about how processes can be improved and given the freedom to explore whether a different approach to something would give better results. It's not what I was used to in previous positions, and the critical thinking really keeps you on your toes.
Do you have an example of where you were able to improve something?
I assessed a work station arrangement and thought the layout could be optimised.
With some simple alterations like moving things around andcreating additional storage, it has allowed more space and facilitated a better flow of materials. Cumulatively it might have only saved 5 minutes of downtime, but when that is repeated every machine cycle across every shift (we operate round the clock) that has a huge knock-on effect down the line in increasing output.
Are there any of the company benefits that you have found especially useful?
I've taken full advantage of the Cycle to Work scheme – this is where the company provides an allowance of up to £1,000 for you to buy a bike of your choosing. They buy it for you (VAT exempt) and you pay an interest-free amount back every month straight out of your salary, so you don't even notice it. I use mine every day travelling to and from work, but that isn't a requirement!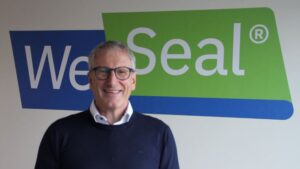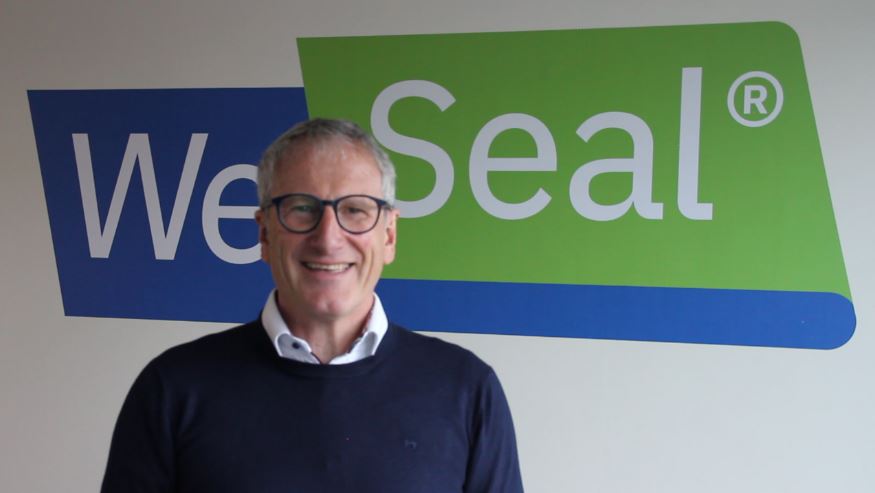 Feb 28th – March 2nd 2023 will see the North American and Canadian baking industry meet in Chicago to attend BakingTECH2023, organised by the American Society of Baking
Read More »